Today I am going to share with you a mistake I made all the time in my hospitality job search in Asia.
Fixing this is critical to your Hospitality Job Search. So today I'll tell you what it is. You can see if you've been making this mistake and we'll talk about how to fix it.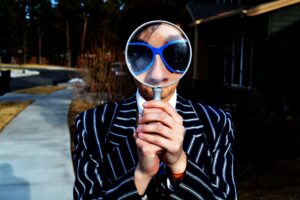 If we haven't met, my name is Nathan and I help motivated professionals build their careers and business in Hospitality & F&B in Asia and the Middle East. So let's talk about this mistake.
So back in the day when I was still working as a chef in fine dining and more casual restaurants in Asia,when I was job searching, I'd go to events and meet people and they'd say, "So what are you doing?" I'd say "Oh I work in as a chef at this restaurant, but I'm currently searching hospitality jobs. You know, I'm looking for something else in the industry."
Be sure hospitality employers know your priority!
Okay, so being really broad here was my mistaken priority. I didn't want to say "Oh, I'm really looking for hospitality jobs involving Japanese cuisine or sushi roles", I was scared that if I said I really wanted a Japanese chef job in Asia (as that's an area that really interested me) that would be too narrow and they'd go "No I have nothing for you". So I didn't want to rule out an opportunity. I was afraid if I said I really want this type of hospitality job that they might have some other great chef job opening and not tell me about it because I said I wanted something in Japanese cuisine.
So if (for example) I wanted a job in HK in a modern Japanese restaurant and something opened in Singapore that fitted my Western Cuisine experience with an F&B group there. then they could think "Oh, well, no not going to share that with him because he said he wanted a Japanese chef job". Right? This is a fear a lot of people have, they're scared that if they say something too specific they're never going to get offered jobs in that niche, they're afraid they're going to rule out other options.
Here is the problem – When you are so general in your hospitality jobs search, no one knows what hospitality role to offer you.
For example the other day I met a job seeker and she recently graduated, she said, "Yes I'm a job Seeker. I'm looking for new opportunities and have been doing a lot of interviews" but when I asked her what kind of jobs? She said "Oh, you know something in the hotels area or also wellness area would be nice", and she gave us two different titles and we went okay, but what industry are you really looking for?, "Oh, either is OK". I thought you're killing me, you've got to tell me what you want, because here is the thing that she didn't realise and here's the thing that I didn't realise back in the day, people need to put you in a box. in order to take you out of it.
Be specific about the type of hospitality job you are searching for.
People need to know specifically what you want in your hospitality jobs search. And once they know what that is first, they can then think of things for you, they can think of what people to put you in touch with and say "Oh, you should meet my friend so-and-so, and you should meet this person who does something similar" Oh my friend works in that industry, but they're in this department."
You can't connect people when you just say I'm looking for a job or I'm looking for a job in the casual dining industry, even then It's a little too generic, right? They won't know what to do with you. But once you've said what you want, then they can think of somewhere else to put you. They need to put you in the box to take you out of it.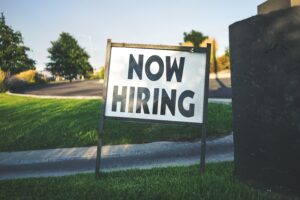 So if you say "Oh I'd really love to do marketing for restaurant groups in South East Asia, that's something that really interests me. I'm looking at specifically that area". Then they can go, "Oh, well, I don't know anyone looking for marketing candidates in restaurants groups right now, but I do have a friend who works in marketing in the wellness industry in that region, would you be interested in talking with them?
Here's a different example of this just to prove the point.
Have you ever you been with a friend, spouse or partner and looked at them and said, where do you want to eat? And they reply I don't know, I don't really care… anywhere, it's up to you, where would you like to eat? And then you say "oh, I want to go to a Chinese restaurant", but then they say I don't really fancy Chinese food today, I'd rather go for Italian cuisine. That's really something that happens, but they had to hear something first to go, no, that's not it. I want this other thing. It's the same concept, right? You need to be specific with people.
Allow others to propose career openings in hospitality in Asia and beyond.
Don't be scared that you are missing out on the job opportunity because you're so specific. Once you're specific about your hospitality jobs search they can then put you in touch with the specific right people, but they can also start thinking outside the box to peripheral options that might also be of interest to you. Let them come up with ideas around what could work for you? Don't be so generic that they can't figure out a way to help you at all, the more specific we are, the more people can help.
I'd like you to think about if you've been making this mistake and in the comments get specific. We can start to help each other, tell me what kind of jobs specifically you are looking for. I know other people read the comments so feel free to leave that below maybe one of us might be able to connect you with your next opportunity!
That's all for today. Thanks so much, until next time!
Nathan.
Interested in more tips like this? Here's my article on why a growth mindset is so important in Hospitality https://cuttingedgerecruit.com/how-a-growth-mindset-is-the-key-for-your-career-success/
For something even more in depth our Ace The Interview course is going to take your interview success to the next level, click below